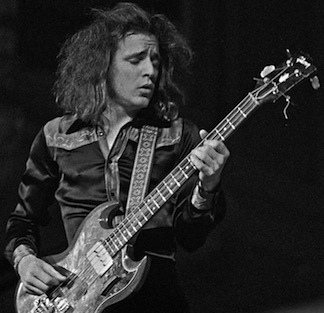 Bassist/vocalist Jack Bruce, best known for his work with groundbreaking rock trio Cream in the mid '60s, died October 24 at his home in Suffolk, England. He was 71.
Bruce began his playing upright bass with British musical innovators such as Alexi Korner, John Mayall, and Graham Bond. Bruce and fellow Cream members Eric Clapton (guitar) and Ginger Baker (drums) were renowned for their improvisational songs. Bruce later went on to a successful solo career, and one of his more-recent efforts was with a band called Spectrum Road, which included guitarist Vernon Reid. 
His most recent album was 
Silver Rails, 
released earlier this year. He discussed that album in the August 2014 issue of 
VG.
You can read our full-length interview with Bruce at www.vintageguitar.com/2892/jack-bruce/.