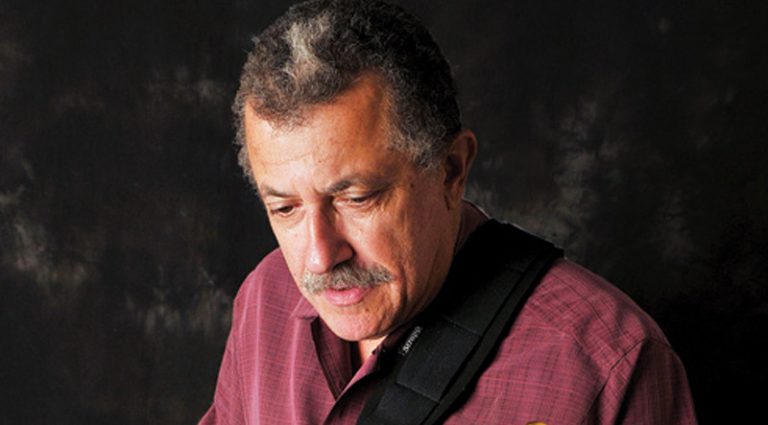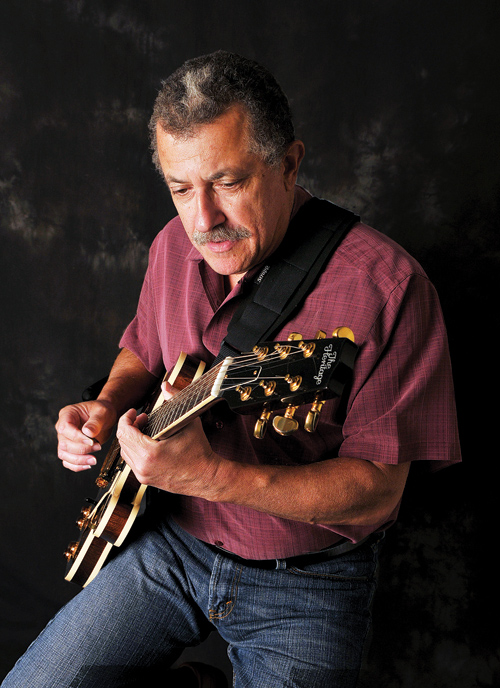 Plenty of improbable stories involve guitarists making first records amid peculiar circumstances. But few match Dave Haskell's journey to Pivot Point. A retired airline pilot who dallied in music professionally in the 1970s and '80s before turning his attention to flying, Haskell's trip started with his dad's interest in jazz – and the small airport next to their California home.
As fate (or luck) would have it, he grew up three blocks from the Ford family and was close friends of Mark Ford, harp playing little brother of Robben; as kids, he and Mark formed a band. "In the eighth grade, my parents bought me a Fender Princeton and an electric guitar."
While drawn to jazz, the Beatles, and the burgeoning garage-rock scene provided the real spark. Then, an encounter with the elder Ford got things rolling for his playing.
"I got a call that Robben needed to borrow my amp because his Bassman had blown up. I went to their rehearsal, and I'd never heard anything like that! He had a Guild Starfire and played lead like Bloomfield. It blew me away!"
Ford became one of his biggest influences. "I was mesmerized. He was the coolest thing ever, and even then was very gracious. He'd teach me things."
Ford plays on two cuts on Pivot Point. His former Yellowjacket mates Russell Ferrante and Jimmy Haslip also appear; Haslip produced the record.
After the Ford family moved to San Francisco, so did Haskell, doing gigs and eventually taking a job with saxophonist Jim Pepper. He moved back to L.A. circa 1981 and performed in several bands, but by mid decade became disheartened.
"I'd been at it for a while, and always had a passion for airplanes. It was my ace in the hole. So I thought it was time to move on. It wasn't so much a defeat as another door that opened."
He eventually started working as a bush pilot in Alaska, to build flying hours. "I was still listening to [guitar music], but was focused on life and not playing much. But the fire never left. So, on nights off, I started playing a little guitar, and it turned on for me again."
In the late '90s, he was hired by a commuter airline, then by Continental. "I got to know where every guitar shop in the country was," he said of his travels. "I started getting more into it, and figured I'd been working hard enough that I deserved a $700 Strat… but ended up buying a $3,000 PRS!"
In retirement, he started writing songs again, then thought about recording. The guitar sounds on Pivot Point mostly come from a Heritage 535. The amp is his '66 Fender Super Reverb. "It's one of the best amps I've ever had. I like overdrive, but I like a more-compliant amp." Now, Haskell is simply waiting to see where playing takes him, and he formed a gigging band. "When I was 26, I dreamt about being where I am now. So this is all a bit surreal."
---
This article originally appeared in VG January 2014 issue. All copyrights are by the author and Vintage Guitar magazine. Unauthorized replication or use is strictly prohibited.
---