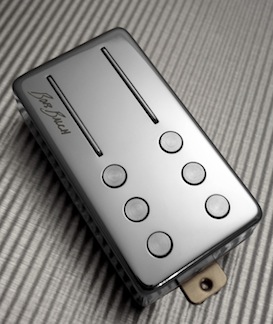 Railhammer's new Bob Balch signature pickup is based on the company's Chisel model, but has a brass cover and brass baseplate, which reduce output and treble response slightly while enhancing overall midrange.
"The result is a thick tone with clarity that cuts through even with heavy fuzz, and is warm and articulate in clean settings," said Railhammer's Joe Naylor.  The neck version has reduced output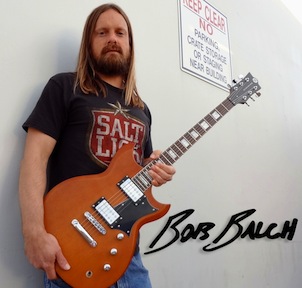 for increased clarity and tone/volume balance with the bridge. Railhammer pickups offer universal spacing, four-conductor wiring with independent ground, and height-tapered rails. Go to www.railhammer.com.