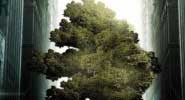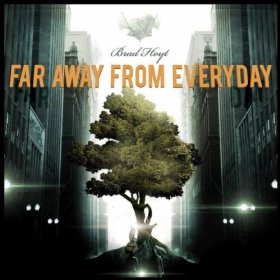 The name of producer Gregg Miner's label says it all: Harp Guitar Music. He is a leading practitioner and promoter of the multi-stringed beast and a big reason it's currently enjoying such a renaissance. That renewed popularity is on full display here, beginning with Brad Hoyt – although it's just one of the dozen or so instruments he plays.
Joining him are no less than 29 other musicians, eight of them also playing various models of harp guitar, including Miner. Normally, such variance from cut to cut can border on cluster-pluck, and even though Hoyt composed all 14 instrumentals, it's as much a compilation as solo outing. And an excellent compilation it is; the only drawback is in the pacing.
The CD opens with the melodic noir jazz of "The Relative Sea," carried by Howard Levy's harmonica and Jeff Coffin's soprano sax, with Hoyt on piano. Then we plunge into lively Gypsy swing featuring Miner and Joscha Stephan on guitars. Next, the waltz "Impossible Liaison" features Tomas Mach's violin, before guitarist Phil Keaggy gently coaxes melodies from the spare "Look Inside."
These shifts in tempo and texture lend a cinematic, soundtrack feel to the proceedings, somehow avoiding gratuitous jarring. Muriel Anderson, Stephen Bennett, Mike Doolin, Andy Wahlberg, and other harp guitarists take turns, but "Ricochet," with just Hoyt overdubbing plucked and bowed piano, cimbalom, and a 30-string arpa viola caipira, is especially impressive. Unfortunately, about two-thirds into the program the repertoire gets bogged down in sleepy new-age. Pretty stuff, but one longs for the Gypsies to return.
Every musician is pictured in the liner notes, but with such exotic and one-of-a-kind instruments as a bazantar, lute harpsichord, Knutsen harp mandolin, 7-string bass zither banjo, and nyckelharpa, it's a shame there aren't more detailed pictures and descriptions of the instruments, à la David Grisman's Tone Poems series.
This article originally appeared in VG's July '14 issue. All copyrights are by the author and Vintage Guitar magazine. Unauthorized replication or use is strictly prohibited.