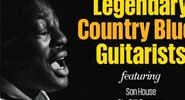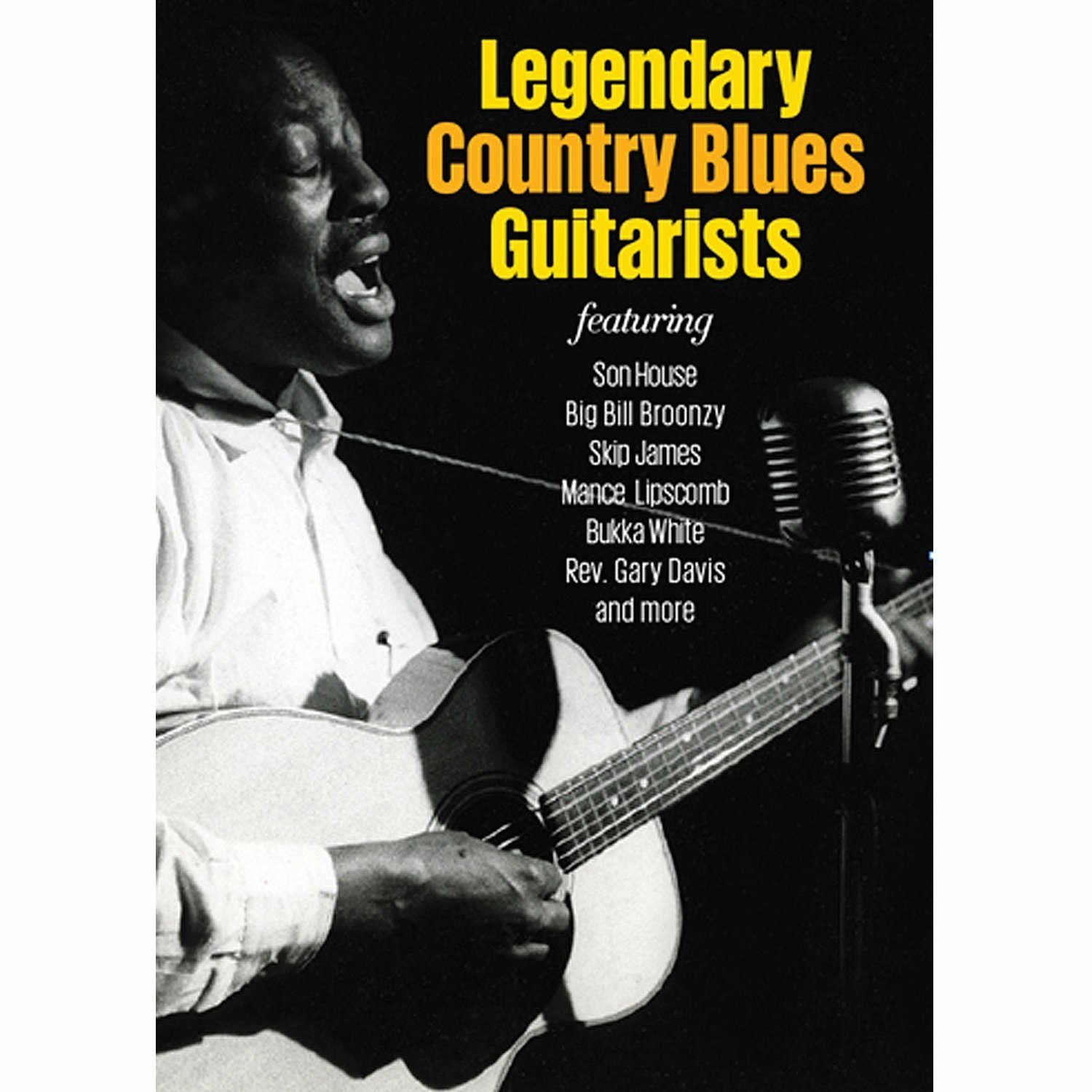 "Treasure trove" is a label as overused as "genius," "virtuoso," and "Holy Grail." But, how else can one describe 115 minutes of footage, containing 33 performances by blues legends Rev. Gary Davis, Big Bill Broonzy, Bukka White, and others (all long since dead, save Buddy Guy, in an amazing 1968 duet with Son House)?
Collectors used to speak in hushed tones of snippets of film unearthed after hunts that were nearmythical themselves, but now you can watch greats like Skip James, Mance Lipscomb, and Sam Chatmon up-close with, for the most part, excellent definition and audio. The chance to see what – let's face it – are considered museum pieces come to life can't be overstated, and neither can the sheer enjoyment.
There's a TV appearance by Charlie Burse and Will Shade, both of the Memphis Jug Band, doing "Kansas City Blues," with some nice close-ups of Burse's National steel-bodied tenor guitar (Shade is on washtub bass). Another jug-band alum, Chatmon of the Mississippi Sheiks, is featured singing four songs in later footage (he died in 1983 at age 86).
Broonzy died in '58, barely too soon to reap the benefits of the Folk Boom, but he'd already toured and settled in Europe, where he was a major star and influence on guitarists from Eric Clapton to Martin Taylor. His two excellent tunes were filmed for Italian television. House's sage discourse on the blues precedes a number filmed behind the scenes at Newport's 1966 Folk Festival, but not included in the Devil Got My Woman DVD containing similar footage.
Three songs are included by the relatively obscure Piedmont-style guitarist Ralph Willis, filmed on the street in Philadelphia, along with a 3:30 interview with him and partner Washboard Pete Sanders. It's fascinating but frustrating, since Willis died in '57; so when he mentions knowing Robert Johnson and Blind Boy Fuller, you want to grab a time machine, snatch the mic from the interviewer's hand, and ask him a zillion questions.
Harold Becker's fantastic Blind Gary Davis film is included in its 11-minute entirety, albeit a rather grainy and dark generation. Closing with the spine-chilling "Death Don't Have No Mercy," merged with images of people on Harlem streets, it's worth the price of admission. But so too are White's and James' festival performances at the aforementioned Newport.
A major flaw here is that there's neither narration nor a booklet to give dates, locales, or bios. We see Willie Trice playing great ragtime and spirituals, obviously in the early '70s, because by then he'd lost both legs to diabetes – something few would know, since Trice is obscure to begin with. Likewise, little is known about Henry "Rufe" Johnson, the lone electric player, except that he died in 1974, age 65, documented late in life with one album and a great tune here. That extra info would transform great footage into an invaluable blues course.
This article originally appeared in VG's June '14 issue. All copyrights are by the author and Vintage Guitar magazine. Unauthorized replication or use is strictly prohibited.