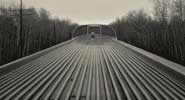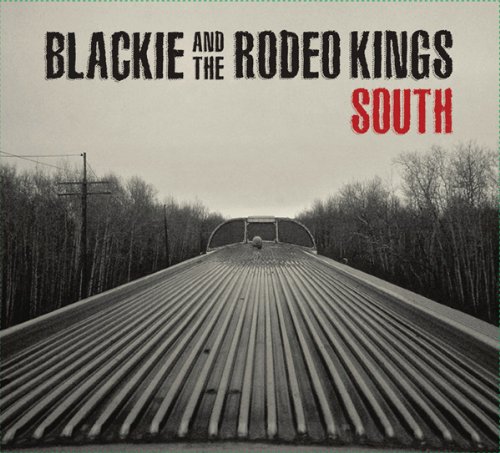 Eighteen years of embroidered cowboy suits, stellar alt-country songcraft, and stylish guitar work has made legends of Blackie and the Rodeo Kings. Now they're back with their eighth album, the rich and rewarding South.
Think of the band as the Canadian version of the Flatlanders, but don't get them confused. Like the Texas band, this trio sports three frontmen who also juggle solo careers, other bands, and sideman duties. But Blackie and the Rodeo Kings have their own unique sound, far from that of the Lone Star state: The band blends Canadian roots music with Americana, creating a more laidback, northof-the-border vibe.
The trio includes singer-songwriters Stephen Fearing and Tom Wilson (former lead singer of Junkhouse), along with guitarist-producer Colin Linden. The fretman has also cut several killer solo albums and served as a sideman to the stars, including Bob Dylan, Lucinda Williams, Bruce Cockburn, Emmylou Harris, and Robert Plant and Alison Krauss.
South owes its name to the southerly locale of Linden's Nashville studio, where the band cut the album. The process proved to be a journey for the band. They initially planned to record one original and one cover by each of the trio, yet the originals proved the strongest material and so the album grew from there.
The collection is mostly acoustic, a change, too, from past forays. This stripped-down sound seems to have rejuvenated the band with fresh inspirations and a return to their sources. Throughout, their tone is rich in warm, resonant tones with plenty of Linden's slidework. They're backed by bassist Johnny Dymond and drummer Gary Craig, creating a full-tilt altcountry band once again.
The album opens with Wilson's rollicking "North," an infectious country melody spiced with Linden's bottleneck playing. Linden's title track is autobiographical, reflecting on following his parents' footsteps in moving his family from Canada to the United States.
The uptempo "I'm Still Loving You" finds Linden unleashing country Dobroi-nflected slide that drives the song with banjo-style rolls. "Reinventing The Wheel Of Love" is catchy country rock.
The album closes with the sole cover, "Drifting Snow" by Willie P. Bennett, the Canadian folk legend who inadvertently inspired the band's creation 18 years back.
South is both classic Blackie and the Rodeo Kings and at the same time, signals a new direction. Either way, it's a fine album of alt-country and great guitar work.
---
This article originally appeared in VG April 2014 issue. All copyrights are by the author and Vintage Guitar magazine. Unauthorized replication or use is strictly prohibited.
---