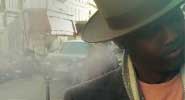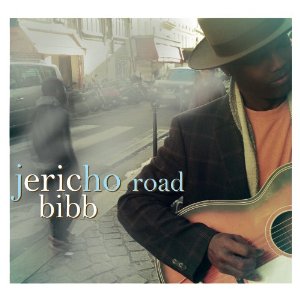 Kentuckian Wendell Berry is a 79-year- old farmer, activist, novelist, journalist, and poet. He has received numerous awards, but never anything like this tribute, which puts Berry's words to music – in two distinct formats, each succeeding admirably.
One CD, In Song And Shade, finds Berry reading from 10 of his poems, which are then sung by the Salt Lake Vocal Artists, Brady R. Allred conducting, with Andrew Maxfield writing the music for Berry's words. It's mostly a cappella, with occasional piano, violin, or cello.
For the second CD, On Wendell's Farm, American singer/guitarist Eric Bibb also had the daunting task of creating songs from Berry's poems – in this case backed by Bibb's sixstring banjo-guitar, ukulele, various acoustic guitars, and a gut-string bass guitar, with a core group of musicians from his adopted Finland, including mandolinist Petri Hakala, and brothers Janne and Olli Haavisto, on percussion and steel, respectively.
It's one thing to call "One upon a time, you dressed so fine, threw the bums a dime" poetry, quite another to put a melody to "When I rise up, let me rise up joyful, like a bird/When I fall, let me fall without regret, like a leaf." At times, Bibb combines his own lyrics with excerpts from Berry's poems, most successfully on "Prison Of Time." The different interpretations of "Stay Home," the only poem featured on both CDs, provide a fascinating study in contrasts.
Bibb's Jericho Road marks approximately two dozen solo albums, along with a duo CD, 2004's A Family Affair, with father Leon Bibb, a Broadway actor and major figure in the New York folk scene of the '50s and '60s. The opening "Drinkin' Gourd" hearkens back to the elder Bibb's folk roots – a traditional song dating back to the Underground Railroad.
Bibb co-wrote eight of the 15 tracks with multi-instrumentalist Glen Scott, the CD's producer. Settings vary from small ensembles to larger productions with background singers, strings, and horns. "Nanibali," one of the CD's two bonus tracks, features its composer, a modern griot (musical storyteller) from Senegal named Solo Cissokho, singing and playing kora (which he also employs on "Have A Heart," backing Bibb and guest vocalist Ruthie Foster).
Described by Ollie Haavisto as "a guitar nut," Bibb gets a banjo-like tone from a late-'60s non-pickup National resophonic solidbody on "With My Maker I Am One." On "Death Row Blues," he summons a crystalline tone from the "groovy old Stella" (his words) pictured on the disc.
On his most ambitious album yet, Bibb melds folk, gospel, blues, and world music as few can.
This article originally appeared in VG's February '13 issue. All copyrights are by the author and Vintage Guitar magazine. Unauthorized replication or use is strictly prohibited.