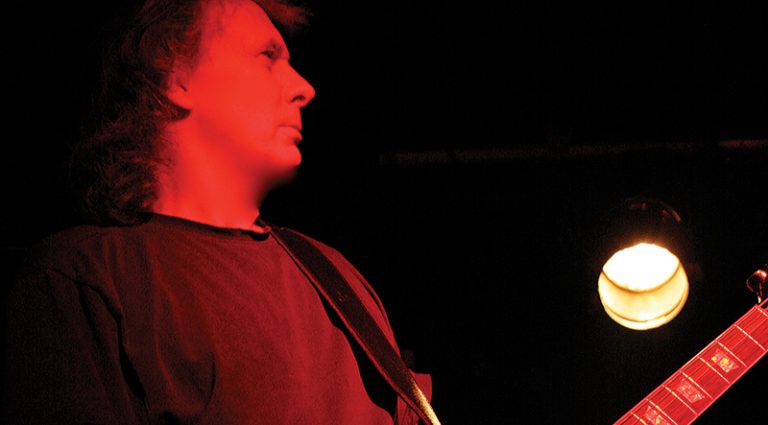 We're saddened to hear of the passing of "Fast Eddie" Clarke, guitarist in the classic lineup of Motörhead with Lemmy Kilmister and "Philthy" Phil Taylor, both of whom died in 2015. In 1982, Clarke formed Fastway with UFO bassists Pete Way, which recorded seven albums. You can read our 2012 interview with Clarke below.
---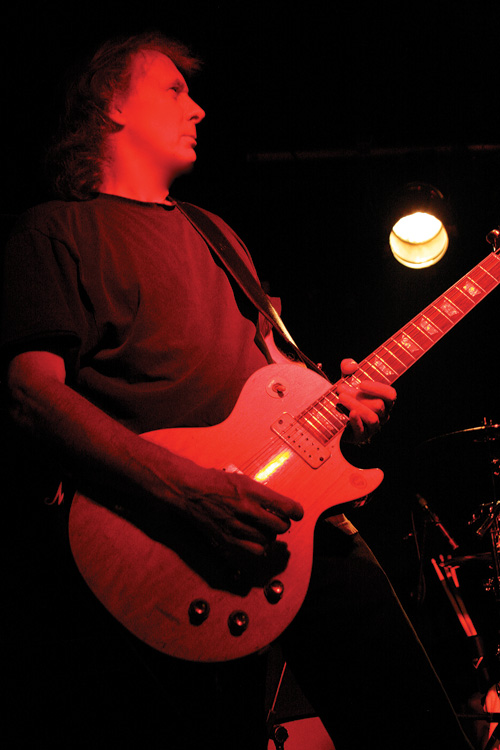 Eddie Clarke
Ex-Motorhead guitarist Fast Eddie Clarke is back with his first Fastway album in more than two decades. It's called Eat Dog, Eat and it's a hard-hitting heavy-duty rock record with the kind of blazing guitar tones that brought Clarke to prominence.
The current lineup of Fastway has been playing Europe and Japan, and has lost none of its power. With the help of vocalist Toby Jepson and drummer Matt Eldridge, the band took their time crafting some of Fastway's most melodic yet powerful music to date. Clarke took time to discuss the band, his gear, and his plans for the future.
The new record is classic Fast Eddie, with fresh tunes.
I kept it pretty much as is. I used the same amp as on the original Fastway recordings – the same old Les Paul I used on a lot of it, a Strat on a couple of songs, and a Telecaster on a rhythm track. I was fiddling a little bit, but I get that thing where I prefer the sound of the original. I'm one of those people who don't like experimenting.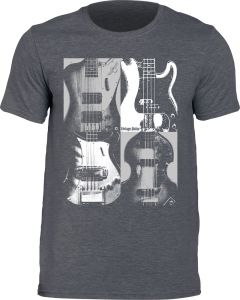 You find what works and you stick to it.
Right. For some people, that's a bit boring but it makes me feel more secure.
How did this new record come together?
Somebody invited us to do some shows in 2007. We did some in Japan and it was all going down rather well. So in 2008, we said, "Let's write some songs." So Toby and I sat down and wrote an album's worth of tunes. They weren't finished but we had the outlines of 11 tracks. Then things started to go wrong. Toby had an offer to do some work somewhere else. He has a family and that.
I didn't see him for the whole of 2009, and in 2010 we got together and I said, "Why don't we record these songs." I was listening to them and I thought they were actually good little songs. He knew a drummer because he'd been doing production work. We had an engineer and we used a studio that I'd used before. We had a day of jamming to get the sounds right. It was done old school. We had big amps in different rooms for everything, and it was sounding really good, even though it was recorded with ProTools – but we had a lot of analog stuff going on.
It kept going down very well, like it was meant to be. It was perfect. We came home after about three weeks, had a week off, and then went back up and mixed it. We spent just over a week mixing it, and we come away thinking, "This is bloody marvelous!"
It's tougher sounding than the other Fastway records, but there's more dynamics.
I just kinda do what I do best, really. I didn't try anything new or fancy, so it's got that same kind of feel. It's a straight-ahead, take-it-as-you-find-it kind of record.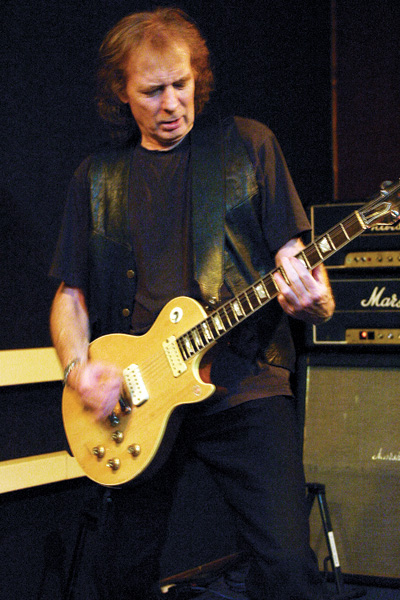 Did you have to shift gears as a guitarist, playing in both Motorhead and Fastway?
I did for Motorhead. I had to sort of get to grips with it. We all had to, a bit. Lemmy didn't. Lemmy was just Lemmy. Phil Taylor and I sort of had to mold ourselves around what we had to play with, which was Lemmy's bass playing. We had to adjust to that sort of sound because it's a very difficult sound to play with, as a guitarist. He plays a Rickenbacker bass through a Marshall lead amp with all the treble on and all the bass off. So you can imagine there's not a lot of bass going on. As a lead player going into a solo, it was like there was nothing going on underneath me. There was no real bottom-end. When I went to Fastway, I had Pete Way, who had a big fat Thunderbird bass. I was in heaven.
Would you re-join Motorhead if the situation was right?
I think I would. I'm pretty sure it's not going to happen, so I can say, "Yeah I would!" By the same token, I often think about Lemmy because we were like brothers – me, Phil, and Lemmy. We created some great music and those were probably the best years of my life.
What's your number-one guitar right now?
My main guitar is the Les Paul Deluxe I used with Fastway in the '80s. I paid 230 quid for it brand new in 1972. It had the small DeArmond pickups in it. Of course I took those out and put DiMarzios in. With Motorhead, I used a Stratocaster because it gave me a little bit of edge.
I'm using both now; I used a Les Paul mainly on the record. Live, these days, I've been enjoying the Stratocaster. It's got a little more versatility. The Les Paul can be a bit of a one-trick pony. My Stratocaster had a DiMarzio X2N in the bridge, a DiMarzio SDS-1 in the front, and a Fender pickup in the middle. I just added a DiMarzio Super Distortion in the bridge. It gives me a tad more edge.
How about effects?
I have a late-'70s Boss OD-1 overdrive, Boss Flanger, Boss Delay, Crybaby wah, and a nice delay pedal by The Mad Professor. He's a Finnish guy who makes these little pedals. It's a delay, but it sounds like the old Echoplex [Deep Blue Delay]. For amps, I use the master-volume 100-watt Marshall JCM 800 – the one I used with Fastway – and a Jubilee.
What's next for you?
I'd really like to get to America just one more time. We had some fabulous f***ing times. I don't know what it is about you guys, but you're crazy!
---
This article originally appeared in VG September 2012 issue. All copyrights are by the author and Vintage Guitar magazine. Unauthorized replication or use is strictly prohibited.
---