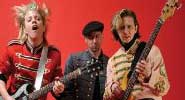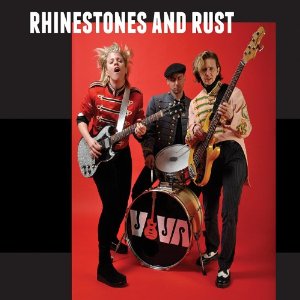 Guitarist and singer Viva DeConcini's last record, Rock and Roll Lover, was a stunning collection of eclectic songs that fit together perfectly even though stylistically they ran the gamut from loud rock and roll to jazz to avant garde. On her latest, she pares things down a bit with a trio record that focuses on rock, pop, and country. While the focus is different, the result is the same: a record that sounds as fresh as daylight.
DeConcini's guitar is front and center on plenty of cuts here. Her melodic lead highlights the power pop of the verses of the title track before her power chords come on strong enough to stick in your mind for days. "Rock Star (On The Stage Of Your Heart)" has a gorgeous soul feel and her loud solo features a unique sense of phrasing that never allows for a dull moment.
A completely new element from the last record is the appearance of country music. "Obvious Blues" is a stomper with finger-picked chords and a double-stop feel that gives way to a rockabilly vibe. The rhythm section of Mary Feaster on bass and Sean Dixon on drums drive a rollicking version of "Cocaine Blues" that's pretty standard, except for some gender changes in the lyric. And just for good measure things get a little dissonant on the guitar solo and she even manages to throw "Purple Haze" into the mix. Ironically enough, country music legend Dolly Parton's song "Gonna Hurry" gets a'50s R&B feel and a solo that shows she's unafraid to step out on a limb.
It's nice to see an artist like DeConcini stay adventurous and sets the listener up for some anticipation as to what she might do next.
This article originally appeared in VG's Feb. '13 issue. All copyrights are by the author and Vintage Guitar magazine. Unauthorized replication or use is strictly prohibited.