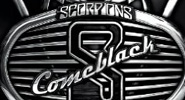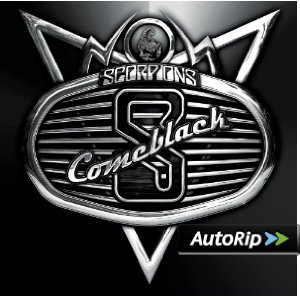 Only the most jaded rock fan can resist pumping their fist to the hardrockin' nirvana of Scorpions. Long past their heyday, the German rock institution has decided to cap their career with a final album that includes their favorite covers plus re-recordings of some Scorps classics.
Led by one of metal's greatest vocalists, Klaus Meine (pronounced "mine-uh"), and Flying V maestro Rudolf Schenker, they really do rock (no pun intended) like a hurricane. The updated hits, like "No One Like You," "Rhythm Of Love," and, of course, the venerable '80s anthem, "Rock You Like A Hurricane," all sporting fast pentatonic leads from veteran Matthias Jabs. "The Zoo" is as definitive an example of "Euro metal" as there ever was – its slow, churning riff, talk-box guitar solo, and swaggering lyrics recalling an era of hard-rock drama that's long gone. While these renditions are pretty faithful to the originals, perhaps the intent was to prove that even 40 years into their career, these aging rockers can still do it as well as they ever did. And they can.
On the covers side, there is a metal take on Soft Cell's "Tainted Love," which works brilliantly in this raucous, Marshall-fueled arrangement. Also look for a Sabbathized version of T. Rex's "Children Of The Revolution," with fat chords and a stinging, upperregister Jabs solo. Fab Four purists may cringe at the thought of Scorpions playing the Beatles' "Across The Universe," but clearly, these Teutonic rockers are also fans, and, if lacking in imagination, it's still a faithful cover from the heart. Better are nice and snotty covers of the Small Faces' "Tin Soldier" and the Kinks' "All Day And All Of The Night." And for a surprise dose of sentimentality, they close with a solid cover of the Stones' "Ruby Tuesday."
This nostalgia fest is one of those CDs you can leave in your car and pop in every once in a while for a happy spin. File it under "guilty pleasures."
This article originally appeared in VG's June '12 issue. All copyrights are by the author and Vintage Guitar magazine. Unauthorized replication or use is strictly prohibited.