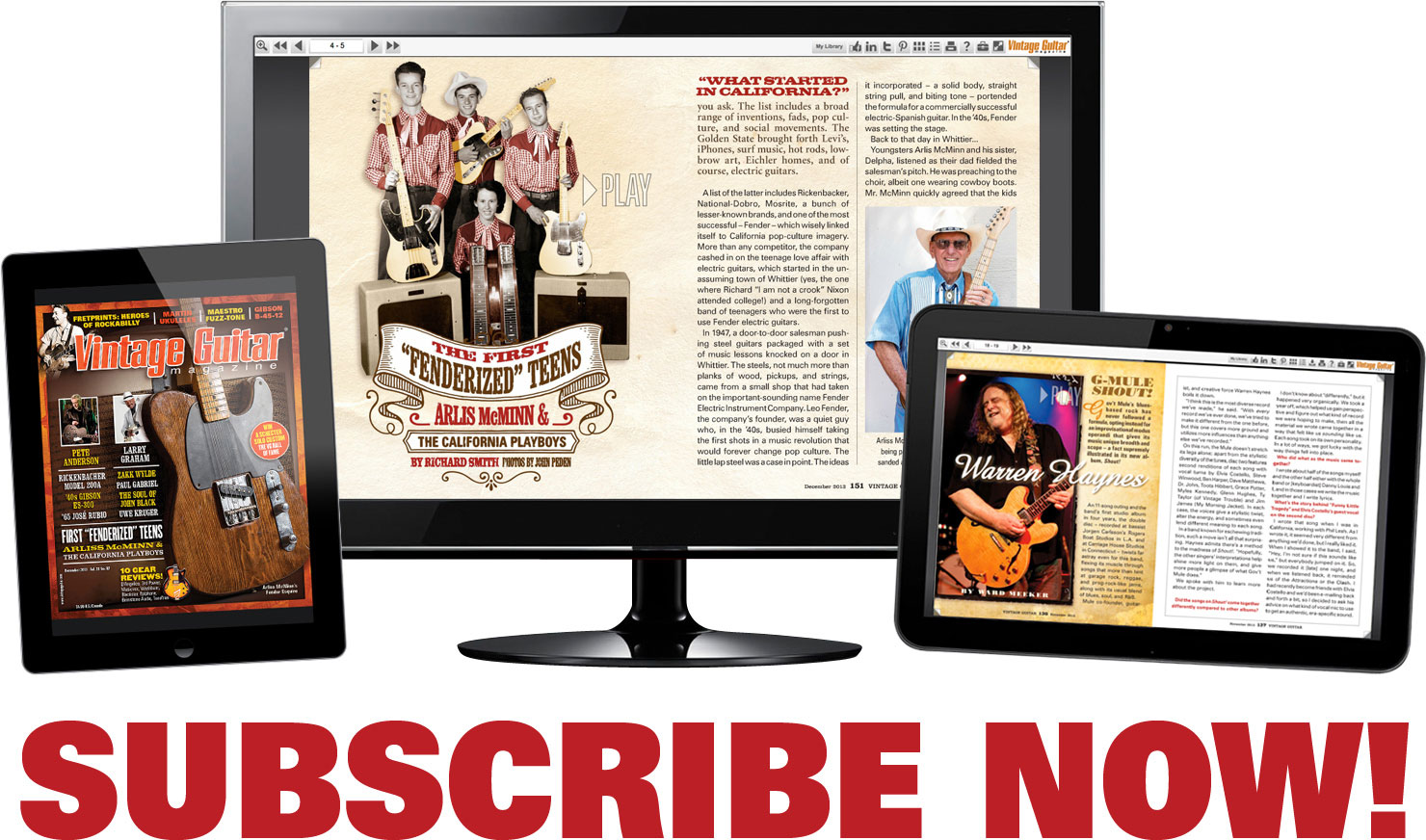 With a digital subscription to Vintage Guitar, you will enjoy all the content offered in the paper edition, but with the portability and convenience of viewing it through a web browser on your computer, smart phone, or other hand-held device. And you'll enjoy the benefits of the technology, like content search, bookmarking, zooming in for a detailed look at the images. Plus, you'll be able to see and hear embedded audio/video clips that directly relate to the text, and you're just one "click" from connecting with every advertiser.

CLICK HERE to preview the digital edition of Vintage Guitar.
Special thanks to the students in Dusty Anderson's Advanced Video Production class at Bismarck State College for helping handle the promo! Music by James Jiskra, VG's Advertising Director.