As part of VG's ongoing interaction with the Graphic Design and Communications department at nearby Bismarck State College, each year, the magazine sends the elements of a feature story to a second-year class so its students can tweak their magazine-layout skills. This year, we sent Peter Blecha's feature on Thomas Custom Guitars (page 44 of the March '13 issue), and from the class' efforts, the work of Michelle Flesness was chosen for publication.
"Working with a long story and a four-page layout was a new experience," she said. "I learned that I really enjoy magazine design."
When not in class or completing her internship at a local silkscreening firm, she enjoys photography and fine art.
Other student layouts are featured below.
Winning Layout
Michelle Flesness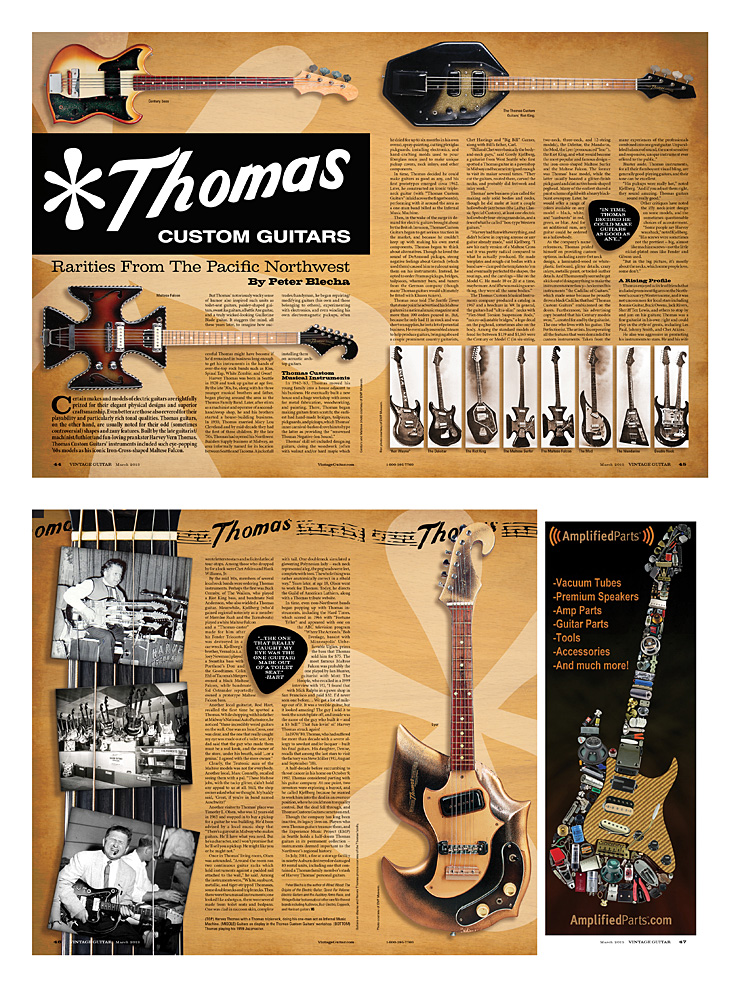 ---
Honorable Mention
(LEFT TO RIGHT) Mark Hoechst and Jenn Herman


(LEFT TO RIGHT) Jack Aide and Jenna Riske


(LEFT TO RIGHT) Ellie and Austin Brostech


(LEFT TO RIGHT) Allison Keigley and Anika


(LEFT TO RIGHT) Annie Allen and Ashley Kramer