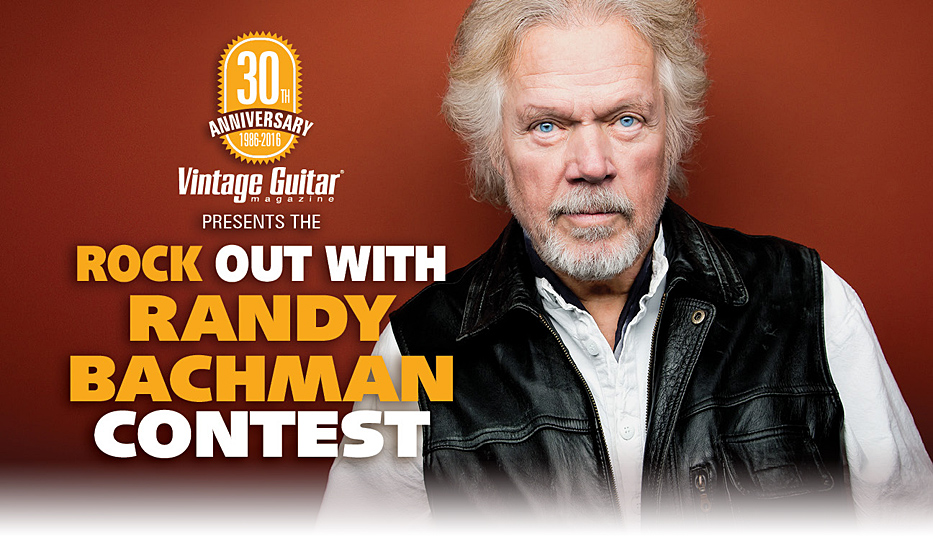 AND THE WINNER IS…
We asked readers to make a video of themselves soloing on Randy's "Heavy Blues," from his album of the same name. We removed Peter Frampton's original fills and solos from the song to allow readers to show Randy THEIR stuff and he has personally select the winner. Besides the guitar and amp, the winning video was guaranteed 100,000 online views with a pre-roll personal endorsement by Randy Bachman and a travel voucher of $1,500 (U.S.)* for a chance to Rock Out with Randy Bachman in New York City this June!
---
Winner received a D'Angelico EX-SS Guitar, a Supro 1690T Coronado Amp (total value $4,234) and a chance to Rock Out with Randy Bachman in New York City this June!!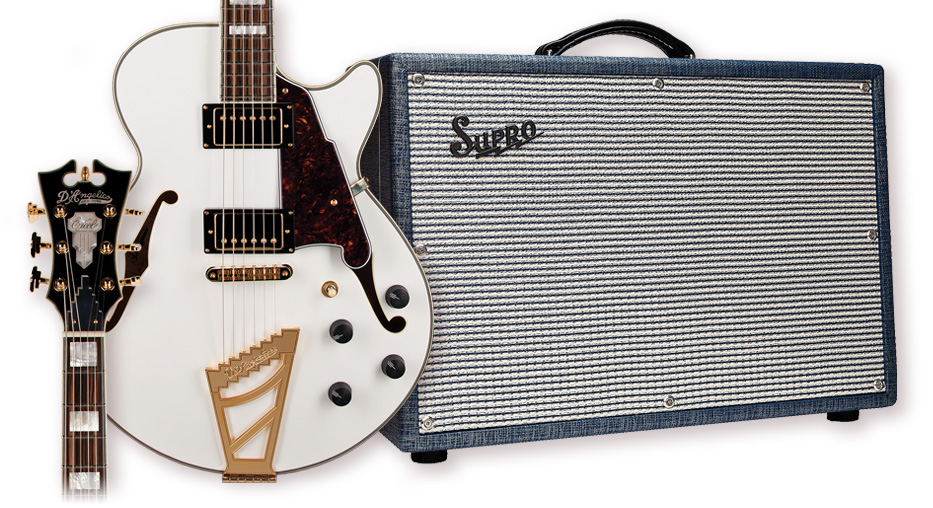 D'Angelico EX-SS: The EX-SS packs a lot of punch in its 15-inch body, the smallest of all the D'Angelico archtops. Truly a versatile instrument, the EX-SS boasts a rich, full-bodied low-end when on the neck pickup, and a powerful mid-range on the bridge pickup. High-output Kent Armstrong humbuckers deliver crisp attack and balanced resonance, making the EX-SS perfect for live settings. The signature D'Angelico stairstep trapeze-style tailpiece offers style and purpose, providing comfortable string tension for bluesy bends. The EX-SS shines when kept clean or boosted with overdrive, ideal for R&B, jazz, rock, and all the nameless places in between. Retail value $2439

Supro Coronado: The 1690T Coronado is our top-of-the-line 1964 reissue Supro tube amplifier. True to the original, this luxurious 2×10, 35-Watt combo delivers remarkable dynamic range with a clear, full sound. The Coronado maintains clean headroom throughout a large chunk of the volume control's range, making it an excellent platform for a myriad of musical styles, from fat round jazz tones to country twang, stinging blues and— when ramped up to full throttle—raging rock & roll. Features include: All-tube Supro circuit, Two Channels with Parallel Link,Tube Tremolo with footswitch jack, 35 Watts "Class A" 6L6 power, 2×10" Supro CR10 speakers, 4x 12AX7EH, 2x 5881 / 6L6WGC, 5U4GB Tube Rectifier, Blue Rhino Hide tolex, 23 ⅝" x 16" x 10 ½", 45 lbs, Assembled in USA. Retail value $1,795.
---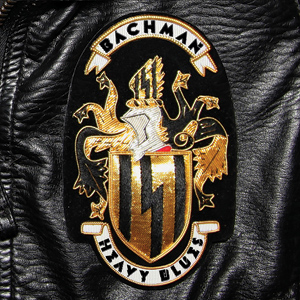 Randy Bachman's Heavy Blues, available now
"A raucous, blues-rock album. Neil Young, Joe Bonamassa, Peter Frampton & Robert Randolph add screeching licks to Bachman's still enviable ability to craft memorable riffs. Producer Kevin Shirley keeps it all as heavy as you'd want" – UNCUT
4 ★ ★ ★ ★ 's – MOJO
"A glorious, snarling piledriver of an album" – Guitar & Bass Magazine
"Electrifying Blues" – Classic Rock Blues
---
*Linus Entertainment will provide a travel voucher of $1,500 to the winner as a contribution towards travel expenses, but it will be the responsibility of the winner to get to the concert. Void where prohibited. Deadline for entries is May 27, 2016. The winner will be announced June 3, 2016.
Vintage Guitar
and Linus Entertainment reserve the right to identify the winner in all media.