The Official Vintage Guitar Price Guide 2012
Authors: Alan Greenwood and Gil Hembree
$29.95
With FREE shipping in the U.S.
*$5.95 in Canada. $7.95 in all other countries.
Format: 602 pp., soft cover, 8.125 x 10.75
ISBN: 978-1-884883-23-1
In volatile economic times, it's good to know that guitars remain cool, unique collectibles – and a great many are still going up in value! Whether you are a weekend picker or full-time professional player, you can rely on The Official Vintage Guitar Price Guide 2012 to help determine the value of your vintage and collectible instruments. For more than two decades,informed collectors have used the critical research in The Guide to get hard-nosed analysis of values amassed from a range of sources.
With information on more than 2,000 brands supported by more than 1,300 photos and more than 151,000 copies sold, The Guide remains the industry's hands-down leading source of pricing information. The Guide not only includes historical data, it is the only book that lists values derived from comprehensive research and hard-nosed, realistic market analysis on thousands of vintage and recent-model guitars, amps, basses, effects pedals, mandolins, lap steels, ukuleles and Banjos.


Click Here for the Amazon Kindle Edition
---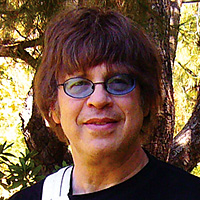 "If you are interested in the vintage guitar market, whether buying, finding out what your collection is worth, or simply the plain fun of following it, 
The Official Vintage Guitar Price Guide
 is an indispensable tool. It will give hours of enjoyment as you peruse the pages!" 
– Elliot Easton, Guitarist, The Cars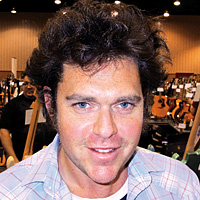 "
The Official Vintage Guitar Price Guide
is the most poured-over book in my library. In this world of inflated eBay and internet prices,
The Guide
is a dose of reality when my heart is racing over a guitar – it's the most accurate, concise reference. My wife makes fun of me because for 12 years, a copy has always been at our bedside!"
– Howie Statland, Rivington Guitars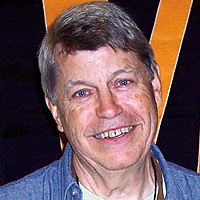 "Determining the value of an old instrument usually involves the consideration of three factors – gut feeling, market knowledge, and the
The Guide
. Often,
The Guide
is the most reliable! We find it indispensable."
– Leonard Coulson, Intermountain Guitar & Banjo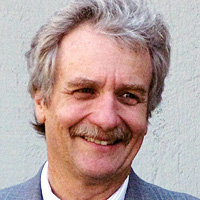 "No matter how much you know, you can't remember every price or be an ace on every brand and model. The
VG Price Guide
lists pricing on gear you're familiar with, and can be an absolute lifesaver on something you haven't sold, or even seen, in the recent past."
– Richard Johnston, Gryphon Stringed Instruments
About the Authors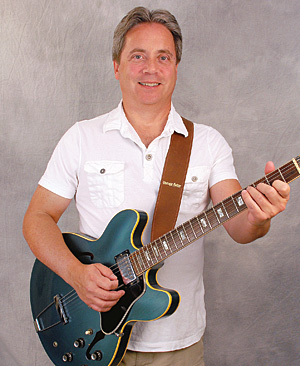 Alan Greenwood
launched Vintage Guitar magazine in 1986.
Vintage Guitar
is the largest monthly publication for guitar collectors, enthusiasts, and dealers. He also publishes
Vintage Guitar
® Online at www.VintageGuitar.com, and
The Official Vintage Guitar Magazine Price Guide
. His collection includes several vintage instruments from the '20s to the '80s, as well as newer production and custom-made guitars, amps, effects, lap steels, and ukuleles. He lives in Bismarck, North Dakota.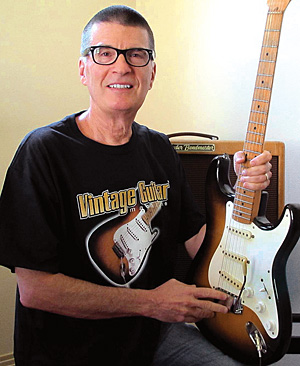 Gil Hembree
began collecting guitars in 1966 while working at Kitt's Music, in Washington, D.C. Familiarity with the professional musicians playing on Georgetown's M-Street allowed him to dabble in early buy-sell, but his academic interest in finance led to a corporate job in Michigan. Throughout his financial career he played in bands, and searched for original-owner vintage guitars in cities like Flint, Saginaw, Bay City, Port Huron, Pontiac, Battle Creek, and Kalamazoo. In 2000, freshly retired from corporate finance, he became the co-author of
The Official Vintage Guitar Price Guide
. In 2007, the Hal Leonard Corp released his biography of Ted McCarty:
Gibson Guitars: Ted McCarty's Golden Era: 1948-1966
. After residing in Michigan for 35 years, Hembree and his wife, Jane, relocated to Austin, Texas.