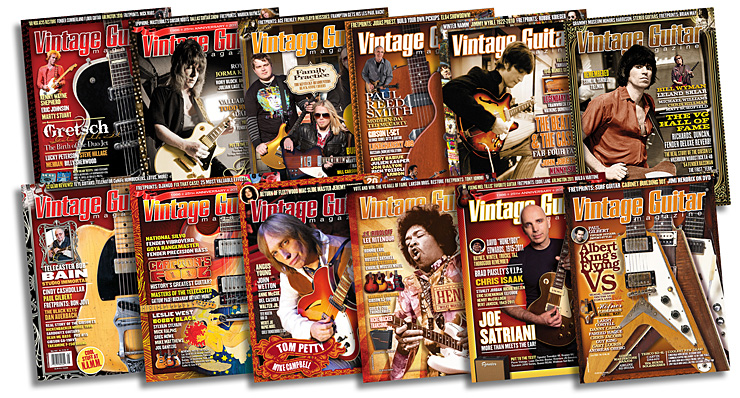 ---
WE MISS YOU!
GET 12 ISSUES OF VG FOR $14.95
OUR LOWEST RATE!!
…AND YOU KNOW YOU MISS US!
What would the next year be like without VG? We offer as many honest new-gear reviews as you will find anywhere, more exclusive interviews with the great players, and no other guitar mag reviews more new guitar music! Add Vintage Guitar's always great histories on vintage guitars, amps, and effects, guidance on guitar values, playing and repair tips, and FREE VG ads, and you get another year filled with great information.
We want you back! Order now and receive 12 issues of VG for our lowest rate of only $14.95 – that's $10 off our regular subscription price! Or better yet – go for two years and I'll knock off even more. That's 2 years for only $25.95, a savings of $23.95!
P.S. Remember! For only $14.95, our lowest rate, you get free classifieds and a full year of Vintage Guitar magazine – the most-complete source for the guitar enthusiast!
To take advantage of this fantastic subscription offer, simply click HERE or the subscribe button below, and use your Inet# and zip code from the card you received in the mail!
Or call 1-800-395-7760 and mention your Inet#!

---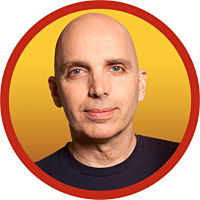 "I love old guitars. Don't you? It's a good thing we have Vintage Guitar magazine to keep us informed and up-to-date on what's happening in the vintage world, who's playing what, and why. Each issue brings something new to light about playing and collecting vintage guitars. It's indispensable for the serious aficionado as well as the musically curious!" – Joe Satriani