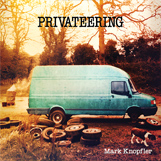 Privateering, Mark Knopfler
Awarded in 2013
In his January '13 review of the album, VG music editor Michael Dregni focused on Mark Knopfler's career-long penchant for writing song "stories"; tales of people often sad, lost, or desperate, each highlighted by his incredible ability to relay varying musical (and guitar) styles. And even on a resume that includes truly stellar work as both songwriter and guitarist, this album stands out not only for the quality of the material, but – as his first double-disc studio recording – the quantity. CLICK HERE for details on the VG Hall Of Fame's Class of 2013.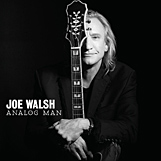 Joe Walsh, Analog Man
Awarded in 2012
The first album in 20 years from the venerable guitar "unhero," VG's own John Heidt said it "makes you feel right at home from the first cut through the last. From the majestic chord changes and slide work in 'Family,' the celebration of life (and sobriety) of 'One Day At A Time,' and the fun reprise that is 'Funk 50,' the disc contains some of Walsh's finest writing and singing since his days [in the] James Gang." CLICK HERE for details on the VG Hall Of Fame's Class of 2012.