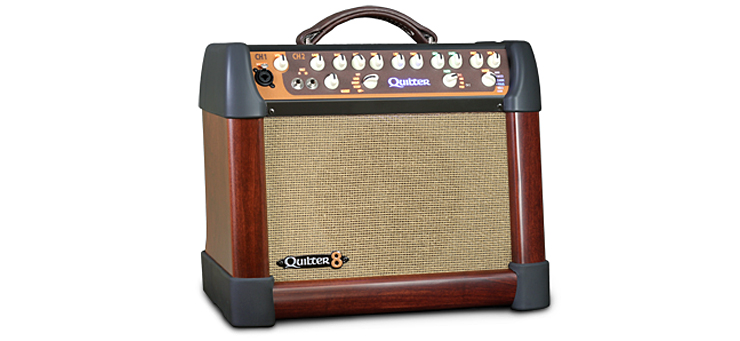 Register to become a member for your chance to win online prizes! Click on the "Sign Up Now!" link at the top of the page. If you are already a member, log in at the top of the page.
---
Log on and register for a chance to win a Quilter MicroPro 200-8 Studio amplifier valued at $1,099.00!
The MicroPro 200 8″ is our lightest amp. It's great if you plan to use an acoustic and a microphone, or if you want the most open tone. Don't underestimate that little 8″ speaker. It will blow you away!
• 200 watts of class D power
• 18.6 pounds
• Wide dispersion high ouput full-range 8″ speaker
• Full range of tone control and effects
• Free 2 position foot controller
• Free padded slip cover
• Free shipping
• Made right here in Costa Mesa, CA
At Quilter we believe you should get the gear that works right for you.

For more information on Quilter Amplifiers go to www.quilterlabs.com.
---
---
*ELIGIBILITY. VOID WHERE PROHIBITED OR RESTRICTED BY LAW. NO PURCHASE NECESSARY.
Prizes are not transferable or assignable and they are not redeemable for cash. All winners outside the continental United States are responsible for shipping costs. All winners are responsible for the payment of any and all taxes and/or licenses and/or other related local, State, Federal fees that may apply to such winnings. Taxes on prizes are solely the responsibility of the winners. Vintage Guitar magazine reserves the right to replace the advertised prize(s) with a prize of equal or greater value if the advertised prize(s) is/are no longer available.
---
---
To Enter the Giveaway, just complete the survey below (must be a registered member of VintageGuitar.com).