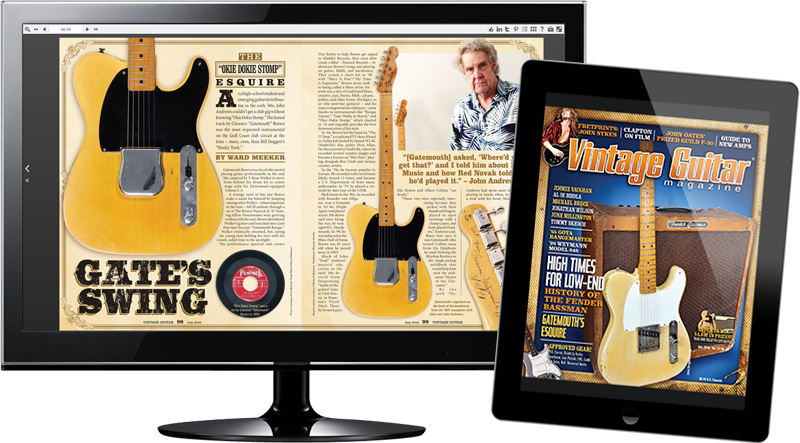 Vintage Guitar is sharing the FREE digital issue & offering a special introductory subscription price!
Never miss a
FREE

digital issue!
Special Introductory Subscription Offer!

Take advantage of this special introductory offer below!
Add the low cost digital option to your existing print subscription by calling 1-800-395-7760 and mention the code: RBE416

BEST OFFER!

Print & Digital Subscription

Print Subscription

Digital Subscription

3 WAYS TO GET YOUR VG FIX!

1. Print › › Receive the print edition by subscribing now. Order the current issue and back issues in the VG Shop.

2. App › › Download the FREE "Vintage Guitar magazine" app at the Apple app Store or Google play. Subscribe to Vintage Guitar through the app or Digital Subscription Service for access to a downloadable version of VG.

3. Browser › › Read for FREE in a web browser (Chrome, Firefox, Safari, etc.). The browser edition works on most computers or hand-held devices.