Category: Effects For Sale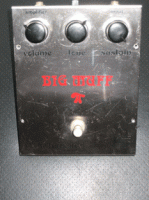 1970's Electro Harmonix Big Muff Pi Ram's Head. Very good condition....
09/21/2014
Total views: 84
Price: $700.00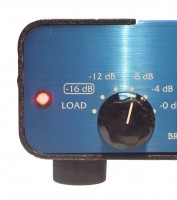 TRUE VOLUME BOOST FOR LIVE PERFORMANCE The HOT FOOT is a modification performed on your THD Hot Plate that gives...
08/21/2014
Total views: 125
Price: $119.00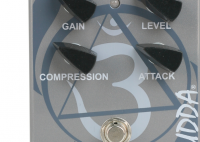 Budda compression pedal new...$119.00 Hard Wire valve distortion pedal...mint ...$69.00 Org. Cry Baby pedal...$59.00 Berhinger super Phase shifter...$49.00 Paypal add...
07/22/2014
Thunder bay
Ontairio
Total views: 266
Price: $119.00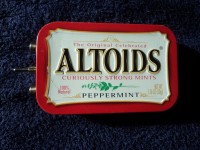 This 1 transistor/9v battery device turns your guitar's volume knob(s) into an adjustable clean-to-overdrive gain stage at your fingertips. Hand-built...
01/26/2014
Glade Hill
Virginia
Total views: 267
Price: $25.00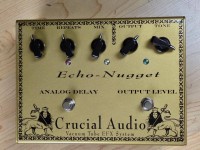 The Echo-Nugget Vacuum Tube Analog Delay by Crucial Audio is one of the best sounding and most reliable analog delays...
01/17/2014
Santa Rosa
California
Total views: 270
Price: $599.00
Analogman King of Tone (KOT) Version 4 pedal in excellent condition. Mostly studio use, not dinged up. Will ship, but...
12/25/2013
Burbank
CA
Total views: 307
Price: $339.00
Very Rare Early 1960s Watkins WEM Copycat Echo Tube Effect. Hand wired in England. Made for Guild. Black case. Green...
12/07/2013
phoenix
arizona
Total views: 217
Price: $1,200.00