Category: Basses For Sale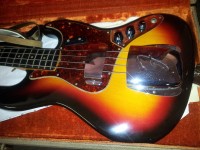 I am the second owner of this guitar. For more info, please email or phone me....
10/23/2014
Total views: 362
Price: $9,000.00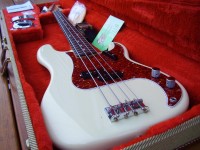 Invest! Time Capsule from 1982: Over 30 year old Fender. Made in the OLD GREAT Fender Fullerton Plant. Made with...
12/05/2014
Total views: 218
Price: $4,500.00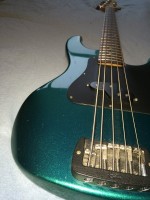 FOR THE COLLECTOR THIS IS A VERY RARE COLOR GREEN SPARKLE,TIGER MAPEL NECK WHICH I BELIEVE IS A PROTOTYPE SERIAL...
12/01/2014
Total views: 313
Price: $0.00
Body refinished in black, neck natural, both nitro. Replaced pots and control plate. All else is good to go. Fantastic...
01/18/2014
Joliet
Illinois
Total views: 303
Price: $7,500.00
Excellent condition; second owner; OHSC; Neck and frets are near perfect....
01/07/2014
Egg Harbor Township
New Jersey
Total views: 180
Price: $1,700.00
left handed 1977 Yamaha broad bass 1200...neck thru emg pickups...36 years old great player great tone straight neck great action..serial#001096...
01/04/2014
rochester
n.y
Total views: 193
Price: $850.00
Cherry Red, Made in Italy #317684. Excellent condition, second owner. Pictures available....
12/25/2013
Egg Harbor Township
New Jersey
Total views: 167
Price: $1,700.00