Category: Basses For Sale
Self drilling anchor bar is a hollow bolt, it screw-threads of the full surface, using coupling socket length, installation of...
07/03/2015
Total views: 8
Price: $0.00
2-epiphone t-birds 1=goth model fretless exc.board /cond,$150,1=pro 4 (active electronics,neck thru,black stain finish) exc.cond.$250 1-carvin-LB-20 (fretted,m.m.style h/b p/ups, coil tap...
03/30/2015
center sandwich
new hampshire
Total views: 211
Price: $150.00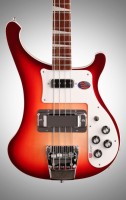 Very Hot rickenbacker bass w/custom rickenbacker case($400 value). Played few times, feels smells ust like brand new. No trades, only...
06/22/2015
Total views: 52
Price: $1,799.00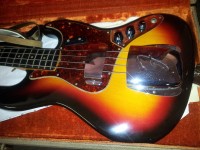 I am the second owner of this guitar. For more info, please email or phone me....
10/23/2014
Total views: 1074
Price: $9,000.00
Body refinished in black, neck natural, both nitro. Replaced pots and control plate. All else is good to go. Fantastic...
01/18/2014
Joliet
Illinois
Total views: 390
Price: $7,500.00
Excellent condition; second owner; OHSC; Neck and frets are near perfect....
01/07/2014
Egg Harbor Township
New Jersey
Total views: 255
Price: $1,700.00
left handed 1977 Yamaha broad bass 1200...neck thru emg pickups...36 years old great player great tone straight neck great action..serial#001096...
01/04/2014
rochester
n.y
Total views: 286
Price: $850.00
Cherry Red, Made in Italy #317684. Excellent condition, second owner. Pictures available....
12/25/2013
Egg Harbor Township
New Jersey
Total views: 239
Price: $1,700.00