Category: Repairs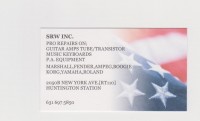 Pro repairs and mods on fender,ampeg,marshall,boogie and much more!retubing,rebiasing,mods,upgrades,recapping etc,serving long island musicians since 1978.free estimates call SRW 631 697...
10/04/2014
Total views: 181
Price: $1.00
Sounder Studios provides vintage guitar restorations in the Greater NYC and Philadelphia areas. We are a full service shop handling...
01/06/2014
Total views: 210
Price: $0.00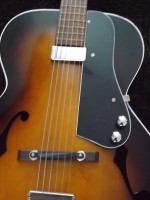 Custom Pickguards With or Without Pickup and Controls OR Piezo System without Preamp and Passive Tone Control That Works! Vintage...
12/10/2013
NY
Melville
Total views: 317
Price: $149.99