Category: Dealers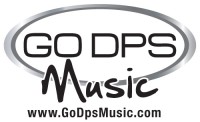 GoDpsMusic is an online music store that specializes in fitting each instrument with necessary accessories that are often times forgotten....
12/03/2013
Total views: 13

Check out our custom guitars. Jetcityguitar.com We use nothing but the best woods and hardware available. Several different models. Example...
10/25/2013
WA
Total views: 102
Price: $3,000.00
In the pursuit of "Great Tone" for your instrument, You have found the right place. Browse through our selection and...
08/07/2013
Ottawa
Ontario
Total views: 175

Kutztown Musician's Swapmeet dates for 2013: August 10th September 14th Contact Dexter Renninger for pricing and details. 484-866-3757 dexterrenninger@renningers.com...
07/15/2013
Kutztown
PA
Total views: 231
Price: $15.00
This year we have grown so big that we had to rent a hall, so there will be a small...
06/19/2013
Elkhart
Indiana (IN)
Total views: 194

Max Axe Guitars specializes in giving you the best prices for any brand name guitar, amp & accessories. We also...
06/12/2013
Miami
Fl
Total views: 162