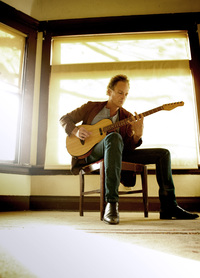 Lindsey Buckingham is gearing up for a tour May 3-21. Buckingham will perform songs from his recent album, Seeds We Sow, as well as performing a combination of favorites from his previous solo albums and Fleetwood Mac classics.
"As I've grown as an artist, I've gotten more and more in touch with my center, and that center is voice and guitar," he said. "Over time, it has become increasingly vital to express more with less; that is my touchstone now, and the embodiment of that philosophy is what will be largely represented in the new show. I've been thinking of doing this kind of tour for a while, and am quite excited to be doing something new, something outside my comfort zone."
Learn more at lindseybuckingham.com.